Marketing is a discipline...a management process that powers your business.

· It identifies, anticipates, interprets, and satisfies customer needs, and may even help you exceed expectations.

· It utilizes customer research to help you effectively target your customers.

· It examines the social, cultural, psychological, and personal profile of potential customers.

· Marketing's core is strategic planning based on that careful research.

· It evaluates your competition and proposes how you need to position your products or services in a way that differentiates their benefits from others.

· Marketing is absolutely key to the management of existing products and the development of new ones.

· It involves concept, design, testing, pricing, and product launch.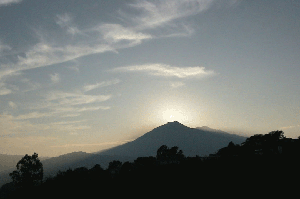 · It addresses effective and timely distribution.

· It allows you to persuasively and compellingly communicate with your customers and prospects.

· It provides the essential systems by which to manage change in an ever-changing world market.

· Marketing's effective implementation is based on strategies that take into account cultural, technological, social, political, and economic trends.

· Marketing enables you to get the right product or service to the right customer at the right price, in the right place, at the right time.



A CONSUMER TREND ALERT FROM N.A.S.E., January 2006

· Women (moms) are responsible for 85% of consumer spending
· Women make 70% of all travel decisions
· Women complete 57% of electronics purchases
· Women buy 65% of all new automobiles




THE ART OF COMMUNICATION & RELATIONSHIP BUILDING

Here is the link to a fascinating and thought-provoking
"Communication Skills Test" from Psychology Today magazine




DID YOU KNOW THESE FACTS ABOUT CONSUMERS?

· 64% are concerned about the methods and motives of
marketers and advertisers
· 61% say marketers and advertisers don't treat consumers with respect

[Source: Yankelovich Partners as quoted in
ENTREPRENEUR magazine, 8/2004 issue, page 31]