MARKETING DOESN'T HAVE TO BE A DIRTY WORD...OR A DISTRUSTED ACT

The definition of "Authentic" is: "conforming to fact and therefore worthy of belief". My job as Consulting Marketing Director is to assist you in creating and communicating the most authentic message possible about you and your business...to gain and maintain the trust of your customers and prospects. Moreover, I will be committed to marketing your products or services in the spirit of integrity, goodwill, and respect towards the public.

Consumers want to feel served, not manipulated. You and I can collaborate to achieve this — and build your business.

How would we work together? = As "power partners" for your success and mutually committed to keeping our agreements. I will have the highest number of deliverables, of course. But I will need certain critical elements from you — thorough initial input, timely feedback at each stage, an open mind, and flexibility will help us achieve our goals as effectively and quickly as possible. The more we are equally excited and invested in the process, the genuinely better the results will be!


WHAT ELSE CAN I DO FOR YOU?

Yes, I have over 25 years of marketing experience. Good. Now, what more can I provide?

· Diverse Knowledge & Systems Financially Accessible to Small Businesses —
Now your business can benefit from a seasoned Consulting Marketing Director without assuming the large financial commitment of a full-time hire or 3-figure hourly consultant fees.

· Critical Information —
I can empower you with Industry research and tracking, Market research, International business research, Trademark search results, and Healthcare research for business or personal use.

· Genuine Responsiveness —
I return emails and phone calls as quickly as possible. I'm here as your constant partner.

· Ear Power —
I am committed to really hearing your vision, comments, and concerns…and bringing something of tangible merit to the table when I address them.

· Frugality —
I deeply value all resources, and I will be as frugal, productive, and effective with your budget (big or small) as I am with my own.

· Excellence, Not Paralyzing Perfection —
My belief is that good, solid, well-conceived creative marketing will propel your message beyond the inertia that the quest for perfection brings. Any positive forward motion now is better than endless analysis and hesitation.

· Follow-Through —
It's likely you could use an unusually organized professional with a proven ACTION PLAN DRIVER™ system of prompts, follow-ups, feedback, and tracking to ensure that the great ideas we generate come to fruition. You got it.

· Imagination-Driven Efforts —
Together we can transcend a product-driven or even a market-driven approach. Instead, we can strive to anticipate consumer needs by imagining the truly innovative possibilities for your products and services.

· A High Level of Care & Support —
This is a key and steady component of my M.O., especially if you're expanding to a new form of marketing or demographic.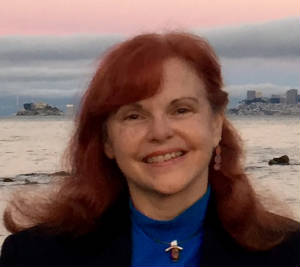 Diane Balmer-Martin

A graduate of U.C. Berkeley, I'm a CAN DO, collaborative, no nonsense professional available to take the pressure off you and handle the details. We can get marketing systems in place, and explore together a whole new, strategic positioning for your business. Or I can step right into your existing department and systems to manage the overflow.

Let's push forward now in fueling your success!



JUNE 2014 NEWS

Social media tweets and likes do not lead to sales
according to the latest Gallup survey.


DECEMBER 2012 NEWS

"Email outperforms social media advertising 3 to 1"
according to the Direct Marketing Association.
Sales per dollar by medium this year...
* Email: $39.40
* Web search: $22.38
* Internet display ads: $19.71
* Social networks: $12.90


MEDIA USE POLL FROM ENTREPRENEUR MAGAZINE
February 2006, page 24

How small businesses rank the importance of
various media to their marketing campaigns:

1. Word-of-mouth
2. ONLINE
3. Direct sales
4. Radio/TV
5. Direct mail
6. Print
7. Yellow pages


Thrust Marketing is a member of the
San Rafael Chamber of Commerce

Website built by Diane Balmer-Martin

©Copyright 2016, THRUST MARKETING, all rights reserved